Black Friday 2022: The Best Early Deals and Sales Now Live
Big Black Day Sale 2022
Thanksgiving is fast approaching and so is the best shopping season of the year. If you want to save big on incontinence products, then there is no better time to get them than on Black Friday. Check out the best deals in our Big Black Day Sale 2022!
When is Black Friday 2022?
Black Friday is the day after Thanksgiving and this year it falls on November 25, 2022. However, we understand that it's hard to fill in all your shopping needs in a single day so we are offering a longer discount period which is on November 18-30, 2022. Yes, you read it right, it's almost half of the month! But be sure to check out as fast as you can before the products sell out!
How many discounts Can I Get on Black Friday?
You're definitely in for a treat because you can enjoy up to 60% off on our incontinence underwear, postpartum underwear, and period panties. All these products have been automatically discounted on our website and no code is required at checkout. You can even get a free sample to test out before purchasing!
Best Deals for Men
M66 is the favorite product of our customers with light to moderate incontinence. With its wide front absorbent pads, it truly provides the best leak protection from front to back which is perfect for everyday use. With up to 60% off, you can now get it for around $13 per piece which is an absolute steal for its material and quality!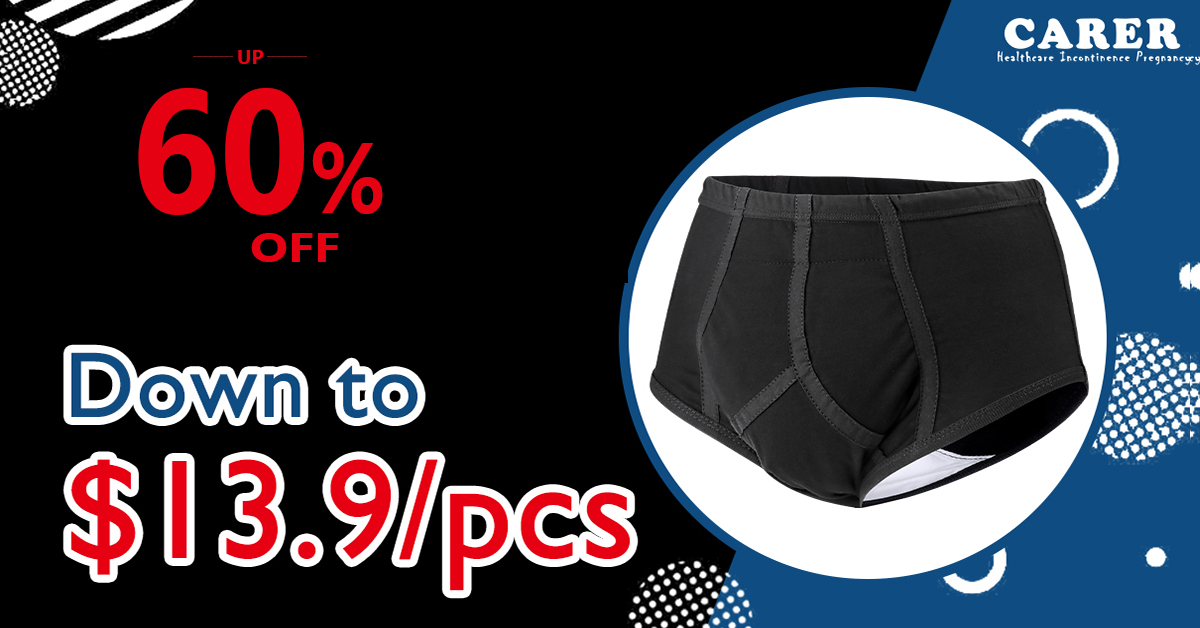 M65 is popular among our customers because of its great style. This underwear with fly is very versatile and can meet the different needs of its users. If you experience frequent or constant dribbling of urine, then this is the best product for you. Like M65, you can now get it at $13 per piece and save up to 55% off its original price.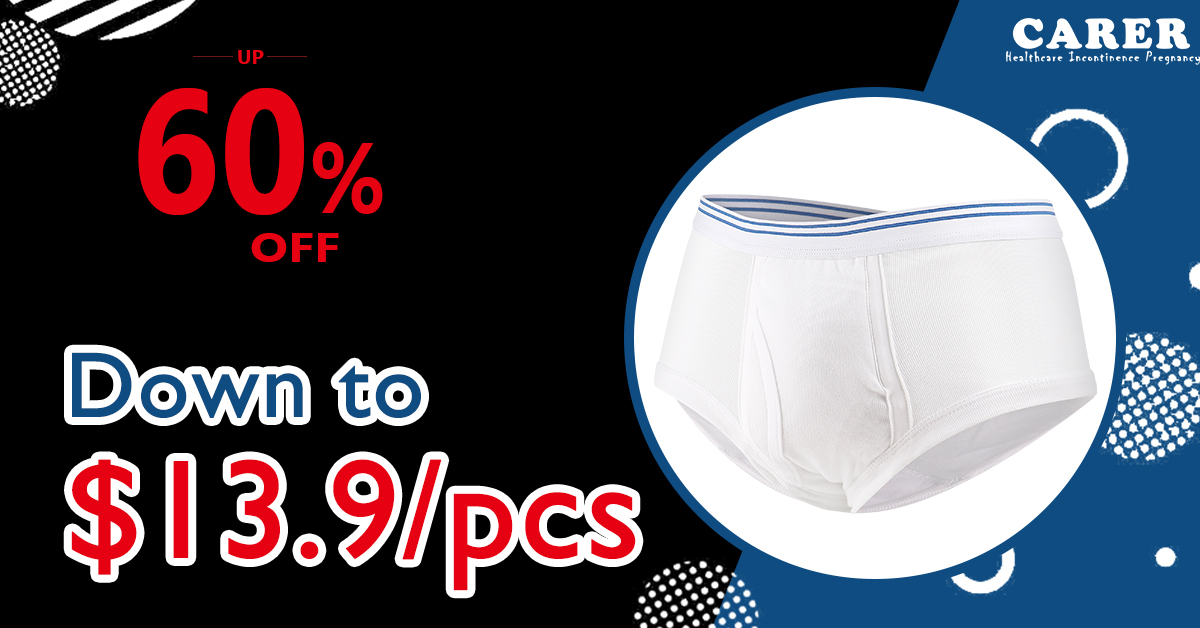 If you have moderate to heavy incontinence, the best hot-sale product for you is M67. Even with its high absorbency, this fashion short style incontinence underwear feels just like regular underwear. With up to 50% off, you can now enjoy this product for only $23 per piece!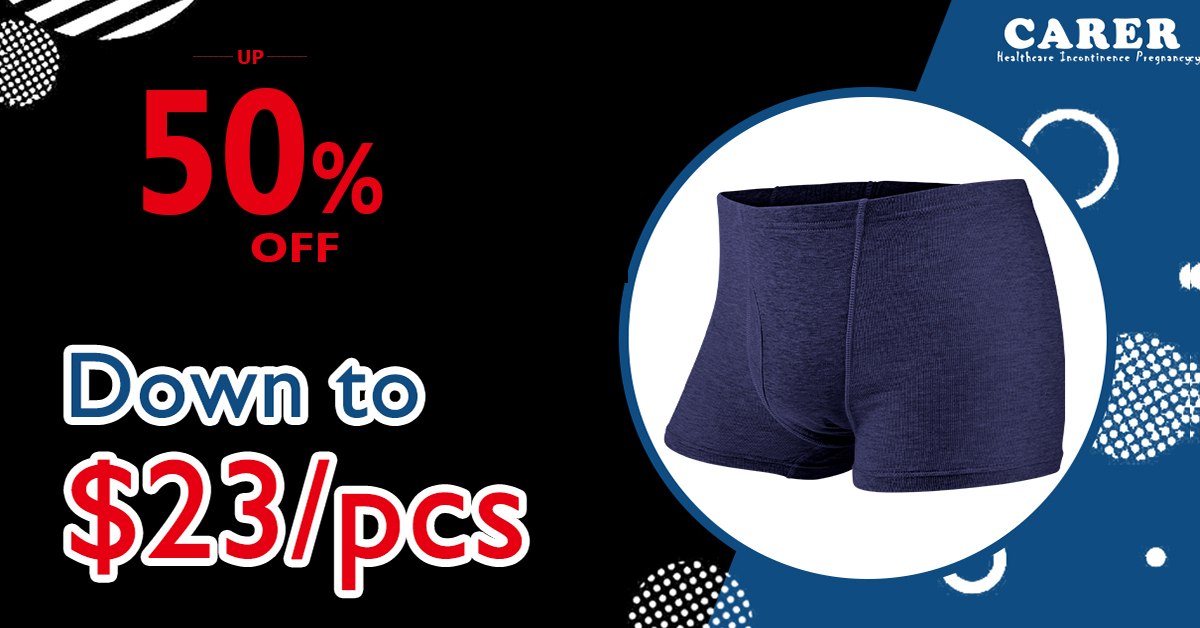 Best Deals for Women
If you're looking for incontinence underwear that looks and feels almost exactly the same as regular high-waist panties, then this is the product to go. These panties are best for people with light to moderate incontinence because they can absorb and hold up to five ounces of urine. With up to 54% off, it's now only  $12.87 per piece!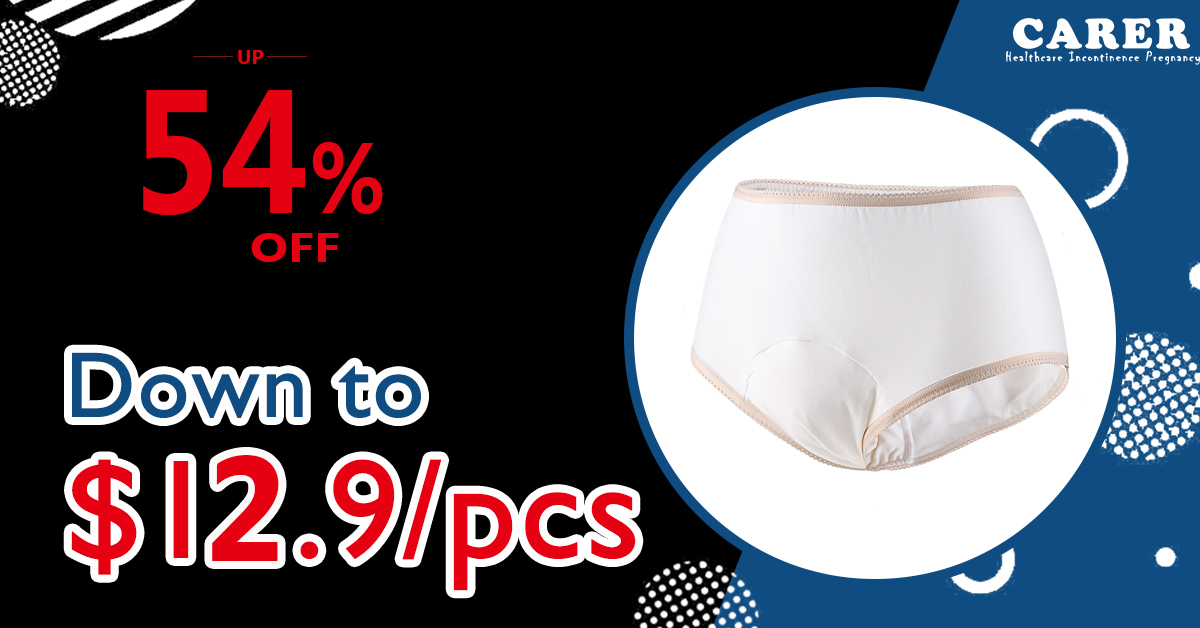 SLK8036 is a multipurpose panty for periods and incontinence. This boyshort is perfect for those who love a little extra coverage around the bottom and thighs. With up to 74% off, it is now down to $15.59 per piece. This is definitely the best deal we are offering this season!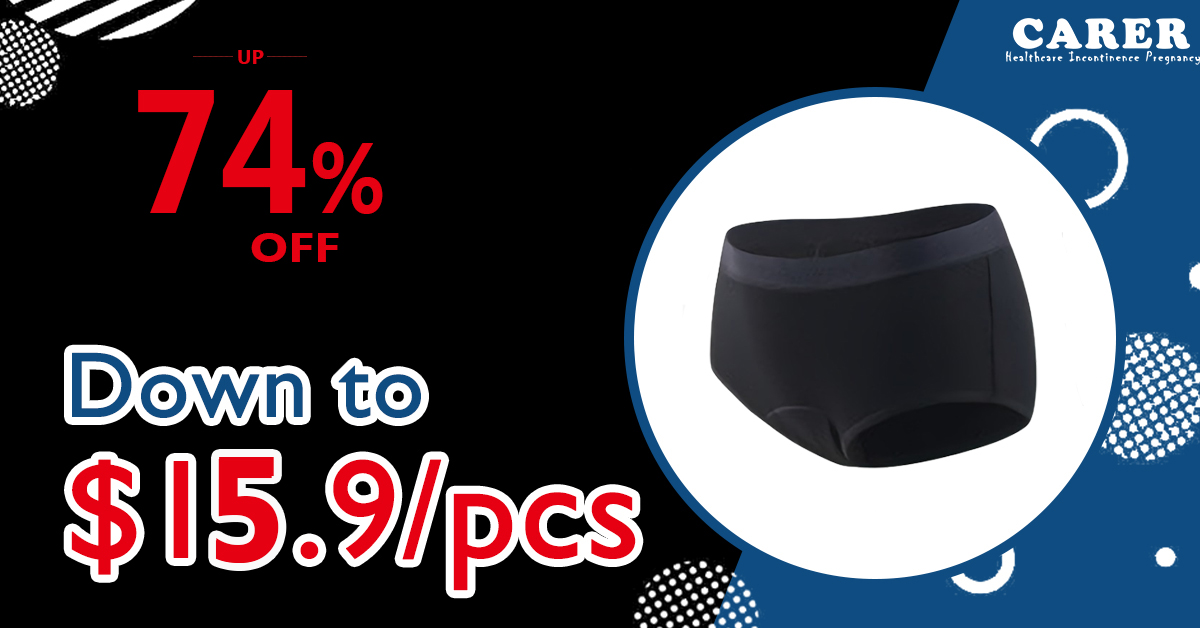 Can I Return The Items I Bought On Black Friday For Free?
Here at Carer, we always strive to make sure that our customers are happy with their purchases. To ensure this, we offer a 30 Days Risk-Free Trial to all our new customers. Upon claiming this, you will be refunded or credited for the price you paid when purchasing the item without having to return them.
Additionally, if you have any product problem, we have 30 days of free returns all year long including the products you got on our Black Friday Sale.
How Do I Sign Up For A Membership To Get Exclusive Discounts? 
If you want more discounts, you should sign up to get more exclusive coupons! It's very fast and easy. You just need to enter your email address and you'll be the first to get notified whenever we are giving discounts! 
We also add coupons at the deals website, you can see the carer coupons at wethrift.
You can also Give and Get 15% off every time a friend makes a first-time purchase through a referral link from your account. So, what are you waiting for? Share it with your friends to give and get much-needed coupons!