Best Incontinence Underwear for Women
Best Incontinence Underwear for Women
We have some good news for you if you struggle with urine incontinence: You are most definitely not alone. Both sexes can suffer from incontinence, but according to data from the Agency for Healthcare Quality and Research, women are more likely to have it than men.
Fortunately, incontinence underwear is here to help. The right product will not only make it easier for you to manage incontinence but can even make you almost forget it. Incontinence underwear functions similarly to period underwear in that it absorbs leaks and wicks moisture away from your skin to keep you feeling comfortable all the time.
What Causes Incontinence in Women?
Incontinence is a common problem that occurs when the nerves and muscles that are working with the bladder to release or hold urine are damaged. Since these muscles are affected by specific reproductive health events that only impact women, such as pregnancy and childbirth, women experience urinary incontinence at twice the rate of men.
Women of any age can experience urinary incontinence, but older women are more likely to have it. The hormonal changes that occur during menopause are probably to blame for this. In fact, research shows that more than 4 out of 10 women 65 and older experience urinary incontinence.
What is the best treatment for Urinary Incontinence?
What is the best treatment for urinary incontinence?
Numerous approaches can be used to treat incontinence including medications, behavioral therapy, dietary changes, pelvic muscle re-education, and surgery. Every treatment plan is unique and should only be determined after a consultation with a doctor. 
The doctor will take into account your medical history, health, and age in considering and discussing the best course of action depending on your tolerance for different kinds of medications and the availability of various therapies. You should have patience as you develop a treatment plan because the effectiveness of certain treatments can take up to a month or more to materialize.
How To Choose The Best Incontinence Underwear For Women
The following are the factors you should consider in buying washable incontinence underwear for women:
Absorbency
Your required level of absorbency is the most important factor that should be taken into account before purchasing any incontinence underwear. People with incontinence can experience leaks ranging from a few drops to several full cups and there are a lot of products in the market that caters to these various needs.
Style and Comfort
Everything we wear on a daily basis should be stylish and comfortable, especially our underwear. If boyshorts aren't your thing, there is no reason to force yourself to use them. You should still be able to continue wearing whatever style of underwear you want. Fortunately, there is a wider range of options for this product than ever before, making it easier for everyone to find something they feel comfortable and confident in. 
Ease of Cleaning
High-quality incontinence underwear can last up to 250 washes. While most can be quickly cleaned by a washing machine, some items can be delicate and needs to be washed by hand. If you are a busy person who does not have time for handwashing, then it's best for you to buy products that can be machine-washed for your convenience. In addition, don't forget to check our latest CARER coupons on Couponupto.com to save money on your leakproof underwear orders. 
Top 3 Incontinence Leak Proof Underwear for Women
To help you save time, we have crafted a list of the best incontinence leakproof underwear for women.
If you are looking for a high waist incontinence underwear that reaches exactly where your belly button is and completely covers your bottom then this is the perfect product for you. These panties also provide great comfort because it is made of 100% soft and breathable cotton.
This leak-proof underwear for women has thick padding that easily absorbs liquids and holds onto them to prevent leaks all day long. It has the capacity to absorb and hold up to 150 milliliters or 5 ounces of urine so it is best used for light to moderate incontinence.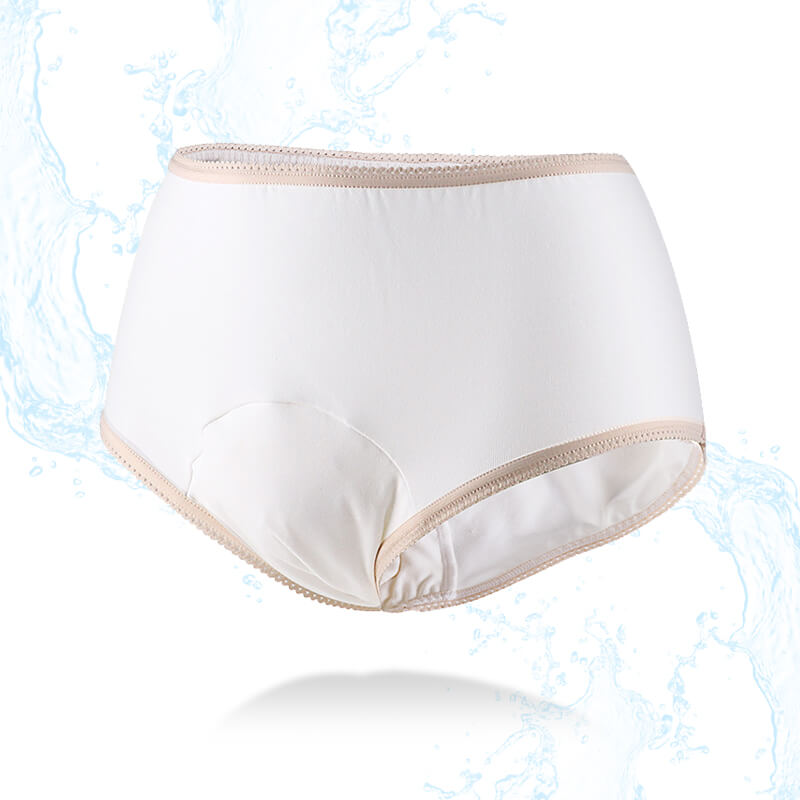 Having the capacity to absorb and hold up to 200 milliliters or 7 ounces of liquid, this underwear is definitely one of the most absorbent washable incontinence underwear on the market. You can stay dry and leak-free all day long because of its longer dense padding that easily absorbs and locks in urine.
Since they offer high absorbency, these panties are a little bulky and can be pretty noticeable if you are wearing fitted pants like leggings. Because of this, it's best to use them for sleeping at night rather than active daily use. This underwear also has soft and breathable cotton material so you don't have to worry about being uncomfortable in your sleep.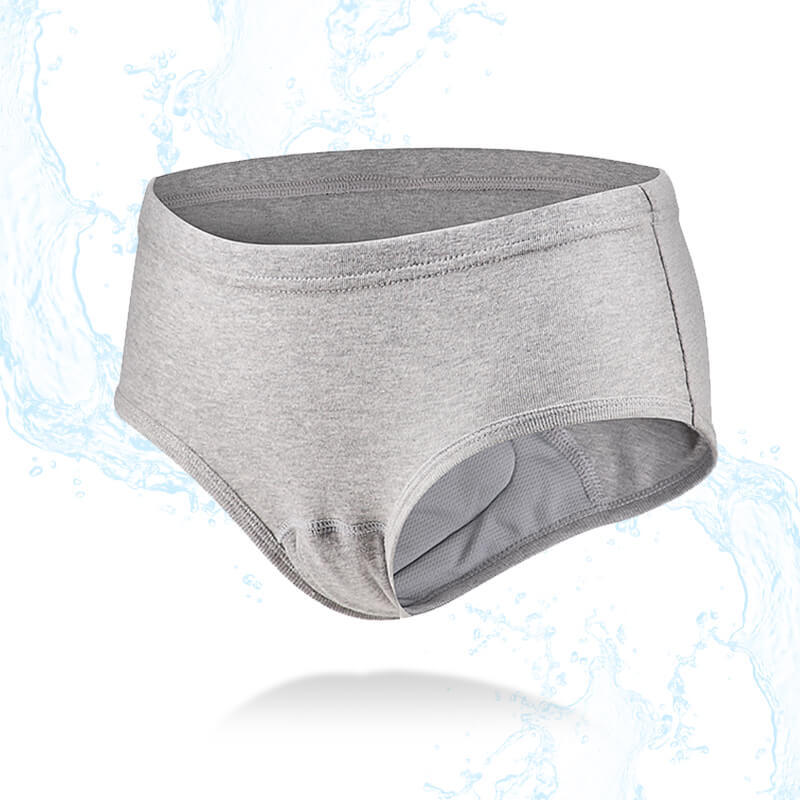 These hipster periods and incontinence panties have a comfortable lace waistband, full-coverage fit, and enough absorbency to handle moderate to heavy period flows and light incontinence. It has a discreet liner that effortlessly collects liquids and holds onto them to keep you dry.
This is surely not the most absorbent option but it is certainly the most stylish one. This underwear is already a favorite everyday use for many because it's incredibly comfy and moves with its user. You can barely feel its difference from regular underwear.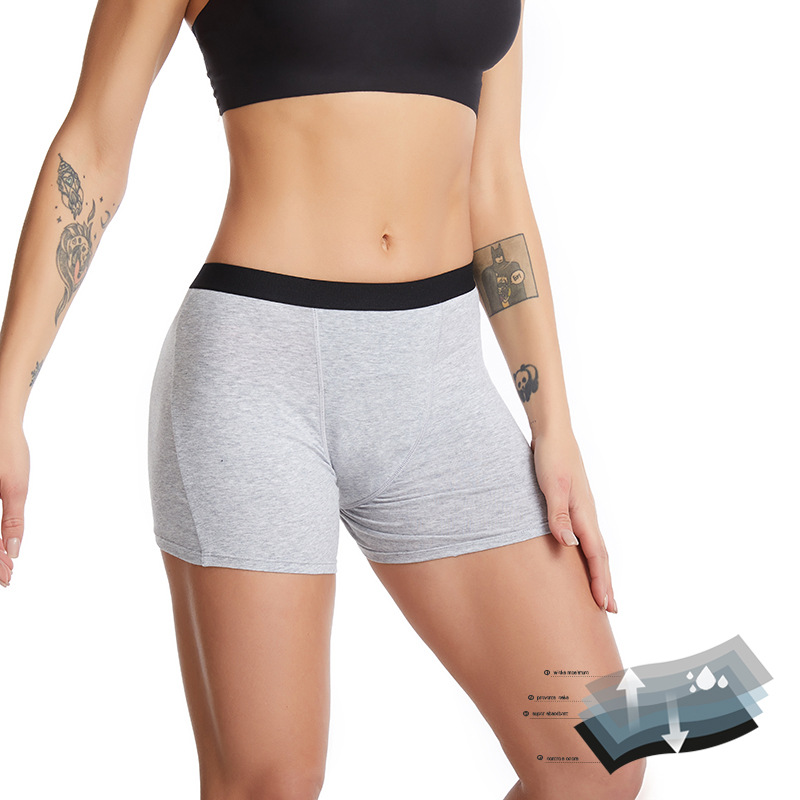 FAQs about Incontinence/Bladder Leak Underwear
Read the frequently asked questions about incontinence underwear to know more about the topic.
How much liquid can women's incontinence underwear absorb?
The absorbency of incontinence underwear primarily depends on the style, material, and brand of the product. The underwear recommended above has different absorbency levels to cover the different needs of people who suffer from light to heavy incontinence. The most absorbent reusable incontinence underwear can usually hold up to 200 milliliters of urine like the one listed above.
Which is better for incontinence: disposable pads or washable underwear?
There is no right or wrong answer to this question because it just depends on what suits you better. Generally, washable underwear is better if you have light to moderate incontinence because it is more comfortable, discreet, cost-effective, and sustainable. However, if you have very heavy incontinence then it's probably best for you to use disposable pads because it generally offers more absorbency.
Can you use incontinence underwear for periods?
The answer is yes.  Incontinence underwear is usually made to be leakproof no matter the type of leak. Therefore, it can absorb bladder leaks, period blood, and other vaginal discharges. However, most incontinence underwear is specifically designed to absorb urine so it might be best for you to use products specifically designed to absorb period blood if you are only planning to use it for your menstruation.