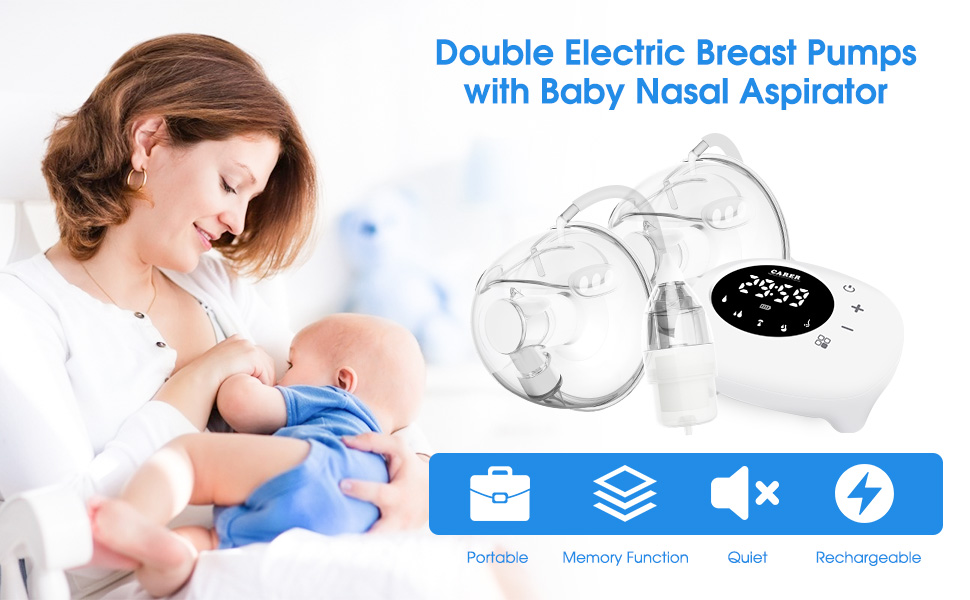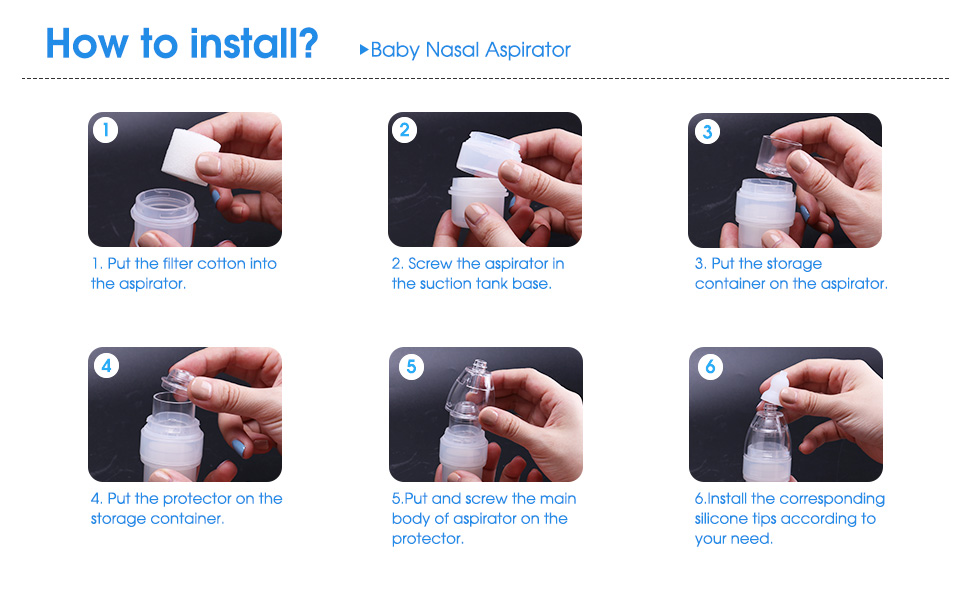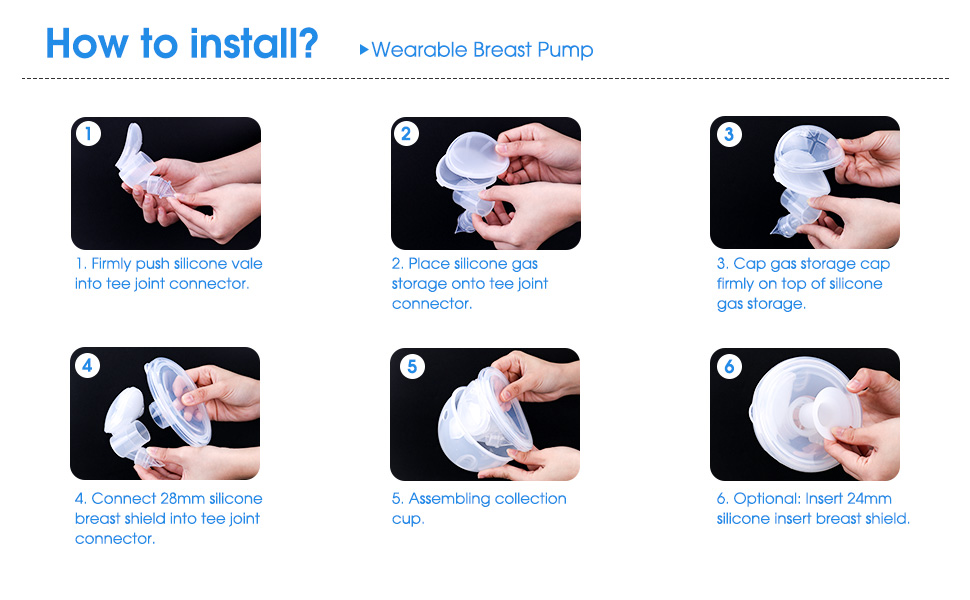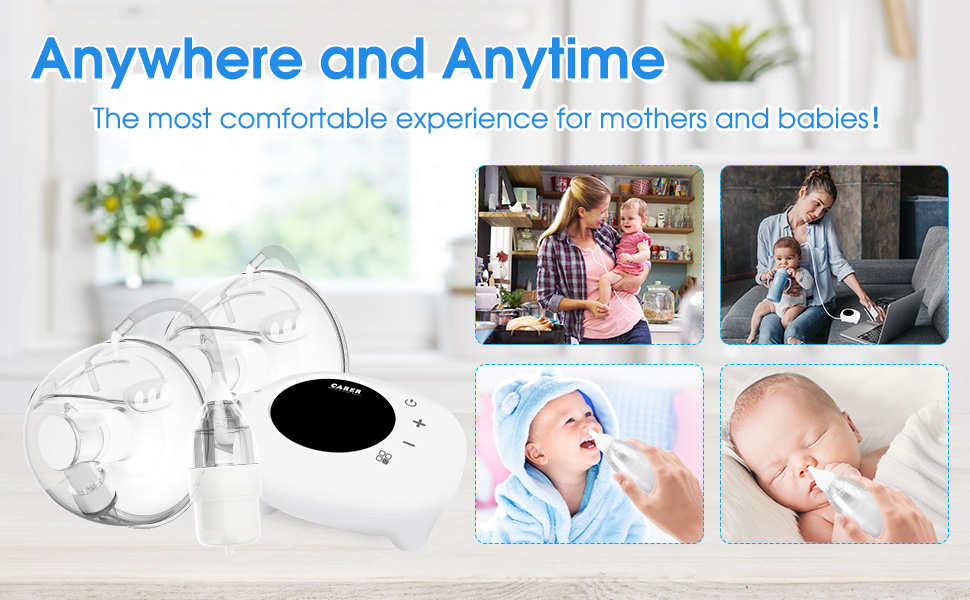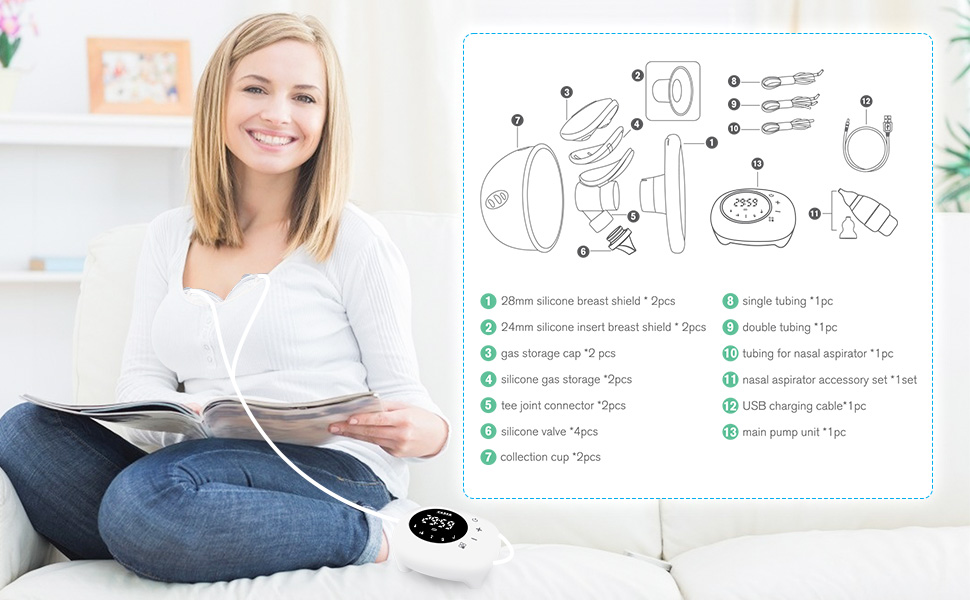 Product Name: Wearable Double Electric Breast Pump with Baby Nasal Aspirator, 5 Modes 7 Levels Portable Breastfeeding 28 mm Flange
Wearable Electric Breast Pump Features
Wearable & Hands Free Breast Pump - Double wearable breast pump can be worn in-bra and very convenient.Compared with single breast pumps, wearable electric breast pumps with powerful suction can pump breasts more efficiently and save mothers' time.
Wearable Breast Pump with Nasal Aspirator - Ultra-quiet design so that your baby will not be disturbed while pumping. Moreover,the included electric nasal aspirator can clean your baby's nose easily.The baby booger sucker comes with 3 levels of suction power fit for different users and preferences.When the situation requires, you can carry the nasal aspirator anytime and anywhere to provide a solution to the problem.
5 Adjustable Modes & Memory Function - Double hands free electric breast pumps has 5 modes and 7 intensity levels for choice. Breast Pumping Mode, Massage Mode, Two-in-one mode, Dual-frequency mode, Baby nasal aspirator mode. Wearable double electric breast pump with memory mode will remember your last used settings automatically and 30 minutes timed turn off.
Backflow Protection Design - The rechargeable hands free breast pump works with a close pump system, scientific anti-backflow design, avoid secondary pollution caused by milk backflow, no need to worry about spilling your milk from the portable electric breastmilk pump.
Perfect for Travel - The lightweight double breast pump is portable and rechargeable, you can charge it easily anywhere and anytime you want. Wearable breastfeeding pump is portable and easy for you to carry when you are working or traveling. Making it ideal for an on-the-go mom.
Note
1. Do not point the nasal aspirator against the baby for a long time, and each time it should be used for no more than ten seconds.
2. Sleep Mode: The main pump unit default running circle 30 minutes. After working 30 minutes, the pump would switch off automatically.
3. Screen Lock: The touch screen would be locked once the screen has been idle for 1 minute. Press to active touch screen.