Helps prevent Flathead
It is designed to distribute pressure evenly over the skull while baby lies on their back, which helps the baby develop the proper head shape, prevent the flat head syndrome.

Product Name: Newborn Baby Pillow Flat Head Infant Anti Roll Sleeping Pillow Lounger pillow for Baby 0-12 Months
Baby Pillow Features
Our pillow is designed to give proper support to a newborn infant's neck and head, which helps redistribute and balance the pressure on the back of the head, prevent and correct flat head syndrome.
SAFE AND NATURAL MATERIAL - Our pillow uses fiber which is made through corn fermentation rather than the usual petrochemical processing, the fiber is chemical-free (USDA certified) and has been proven to be safe for infants and toddlers.
Corn fiber is a vertical structure. Fiber fluffy degree is high, layer by layer ventilation, reduce baby head heat accumulation. Moisture absorption and quick drying. The outer layer of the soft toddler pillow is 3D air organic cotton. Soft breathable and skin friendly, not easy to deform.
PNE-PIECE MOLDING AND FILM PRESSING PROCESS - The baby styling pillow uses a one-piece molding and film pressing process. Mom has no worries about smell or odor and friendly even the most sensitive skin. Anti-flat head baby pillows ensure comfortable sleeping while effectively shaping the head shape, sweating and night crying will be improved.
ERGONOMIC - The head positioning pillow with ergonomic design guarantees a healthy posture for your baby and prevents head deformation and flat head. The recess relieves the shoulders, supports the neck in particular, and distributes the pressure optimally for the head.
DEVELOPED WITH EXPERTS - Throughout the entire development process, we have worked closely with midwives and children's physiotherapists specializing in osteopathy, in order to give our little ones the best possible sleep, while at the same time promoting a healthy head shape.
SAFE AND TESTED - Thanks to its soft, natural materials, this plant fiber pillow promotes a better quality of sleep for babies. The use of breathing holes as a ventilation system ensures ideal air circulation and prevents sudden suffocation.
A BETTER SLEEP ANYWHERE - You can put your pillow anywhere your baby needs it, such as baby cribs, pack n plays, car seats, strollers, baby loungers. The moisture-wicking fabric helps draw away moist and sweats, protecting your baby's soft skin and guaranteeing a comfy sleep
MACHINE WASHABLE - There's no need to worry about sweat or food stains since our pillow is machine washable and dryable on low cycle & low-temperature settings. Make sure you put the pillow in a laundry bag and use a natural detergent. Hand wash is recommended for hygienic reason.
! Pediatrician Recommends: replace a new pillow every 3 months to ensure the effectiveness of the pillow and the health of the baby to achieve optimal shaping.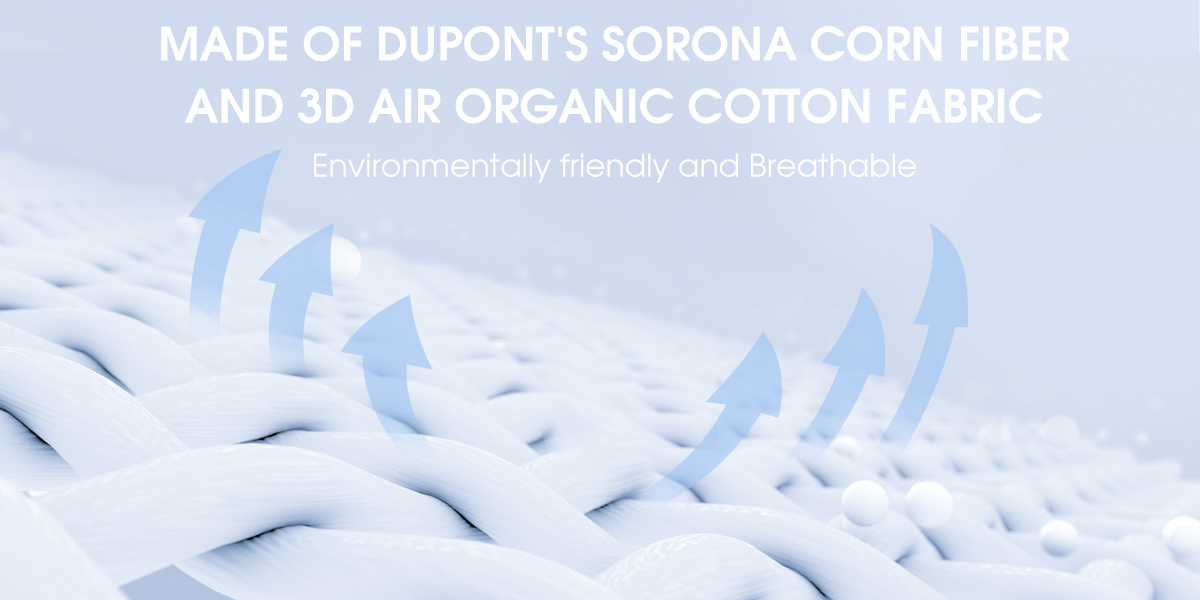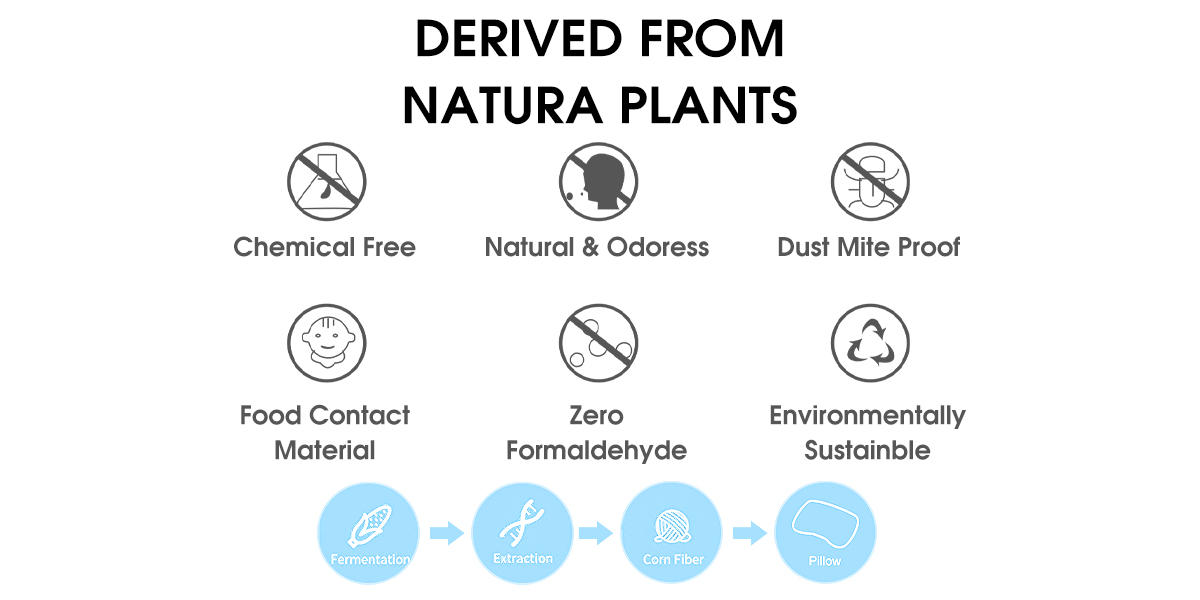 Corn fiber material
The pillow core is made of Corn fiber, which is non-chemically added environmentally friendly and healthy Sorona plant fiber. It is soft, air permeability, and is healthy and odorless.